Take control with
corporate credit cards
bank-to-bank payments
expense management
invoice financing
cash flow management
data analytics
Improve your cash flow with advanced visibility, spending management, and fast financing options
Trusted by startups and early-stage businesses
Accelerate business growth
Up to £250,000 in credit
Receive a credit limit up to 20x higher than those offered by traditional banks
Built-in instalments
Split your costs over 3, 6, 9 or 12 monthly instalments, for as little as 0.79% per month
Save on spending
Enjoy 4% cashback on all card transactions for the first 3 months
Hassle-free application
Apply in a matter of minutes and be approved in just 24 hours
Simple solutions for complex problems
One dynamic platform, all your financing needs
Corporate credit cards
Use your line of credit to make credit card payments and bank transfers, and spread costs with built-in instalments.
Expense management
Issue physical and virtual cards to your team members, set their spending limits and track receipts.
Cash flow management
Manage all your payables and receivables in the Debite dashboard with accounting software integration and create, distribute and manage invoices with ease.
Invoice financing
Instantly receive cash from outstanding invoices and pay back in 90 days.
Bank-to-bank payments
Authorise direct transfers from your business bank account to a supplier's bank account, in just a few clicks.
Business loans
Get business loans of up to £250k and repay them with flexible plans spanning 6 to 60 months.
Powered By
What makes Debite different?
Instant financing
Spend with a Debite Card or Debite Pay and spread the costs over 3, 6, 9 or 12 months.
Turn your transactions into instalments with no hidden costs
Calculate your monthly payments based on credit amount and number of instalments. Indicative fee from 0.79% per month.
Earn 4% cashback
on all card spending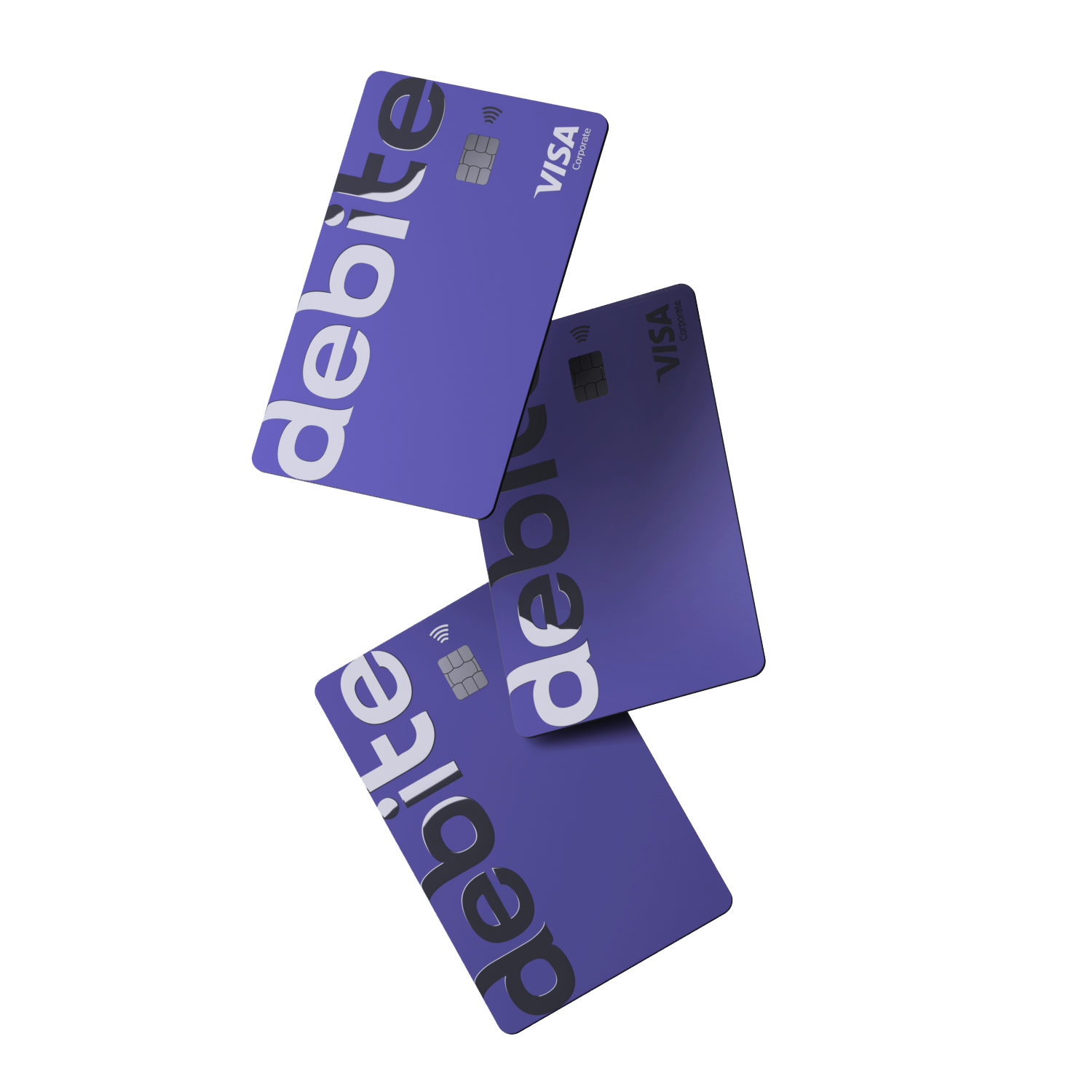 Partner Deals
Access exclusive deals, promotions and cashback from Debite partners
Frequently Asked Questions
How does the 4% cashback work?
How much will the card cost?
Will applying affect my credit rating?
What does "built-in instalments" mean?
What our customers are saying
Discover how we've helped early-stage and high-growth startups save money and improve cash flow.